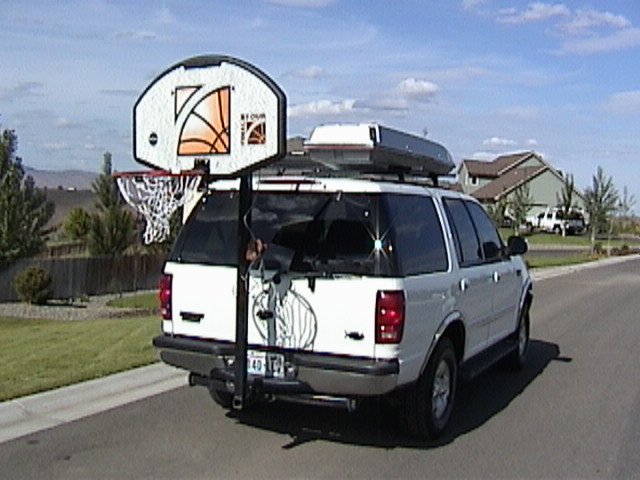 This is the crank up model. It is very easy to crank up and has multiple heights!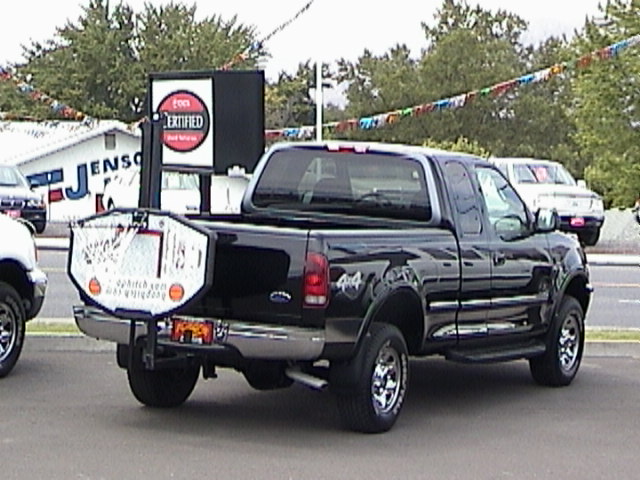 Here is the fold up model, very light weight and easy to store!
Tennis Anyone? The Hichnet fits in your 2 inch receiver to form a portable tennis pole net system. Imagine having a mobile tennis court in any parking lot! You can protect the vehicle from stray balls with netting around the court and vehicle.
About us:
We are a couple of parents who love sports and kids. Our kids want to play basketball wherever we go, the hoophitch allows that!
How it started:
We were loaded up to go camping, we had the boat, bikes, waterskis, wakeboards, tubes, knee boards, etc. Our kids asked if this campground had a hoop! I told them I might as well unhook the boat and other toys from the camper and put a hoop back there, to my surprise they exclaimed, "could you do that dad!" The rest is history. It is my 21st invention, and my favorite.
To see my live cam of Clarkston, Washington, click Here:
Click here to get to Clarkston School District website.
Click here to see some of my other gadgets and inventions.
Click here to get a printable brochure.
Click here to see some of my favorite websites.
Other Great Links:
Shoot and Star Rebounder:
Spokane Hoopfest:
http://www.spokanehoopfest.org/
Northwest Basketball Camps:
Badger Ankle Brace, Only brace that has worked for me!
http://www.badgeranklebraces.com/
This business is for sale:
Though this business is a blast, it is growing too fast for a couple of school teachers and coaches. We are always looking for investors and eventually would like to sell the business outright. We need to continue to commit ourselves to education during the school year, hoophithch is our summer job!Please contact us if you are interested in investing or purchasing the business.
Click here to see more pictures of the hoophitch
This site is under construction, for questions or to sign up to win a free hoophitch please email us at :
hoophitch@hotmail.com
or call Paul Carey at:
(509)552-8377
"Drop us a line, We'll Set you up!"
**If you love basketball, you need a hoophitch!